Have Questions? Contact Us!
Find out the answers to your questions by contacting us. We look forward to hearing from you!
---
Steps For Creating a Photo Memory Wall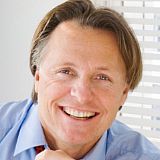 Posted By Ken H.
---
Where are your family photos? Do you have them stored in albums, boxes or drawers like most families? Your photos may be safely stored but may not be looked at and enjoyed as they should be. Put your family photos on display by creating a meaningful photo memory wall in your home. If you are not sure where to begin, here are some steps to help get you started.

Choose The Wall

This is a very important first step in creating a photo memory wall. Choose a location in your home where the photo display can be the focal point. Be sure the wall you choose is large enough to provide plenty of display space with some room to grow. A wall in a family room, hallway, den or living room makes a great location and determines the size of your display. Select a wall that is not lit by direct sunlight that can cause damage to your photos.

Choose The Photos

This may be the most difficult part. Sorting through your photos and choosing just a few of your favorites for your photo wall. Start by looking through photo albums and photos that are already framed and displayed throughout your house. They were important enough to frame, they are special enough for your photo wall. If you have a very old photo, consider scanning and printing a copy to display so there is no chance your irreplaceable original could be damaged.

Choose The Picture Frames

The most fun part of creating a photo memory wall is choosing the right types of gallery picture frame to best display your photo. You have so many options - formal, casual, vintage, whimsical - that you need to decide the look you want before you begin. Unless you are choosing an eclectic or casual look, it is best to choose frames that are visually similar so they complement each other. Whimsical or eclectic looks are great with whatever picture frames fit your mood.

Create The Wall Arrangement

This step may take you a while to find the perfect wall arrangement. A necessary step to avoid unnecessary nail holes in the wall, and ending up with something you are not happy with, is to arrange your photos on the floor below your chosen wall. All you do is measure an area on the floor that coincides with your wall measurement and arrange and rearrange the photos until you are happy with how they look. Another easy tip is to cut and tape wrapping paper together the size and shape of your wall. You can arrange your pictures on the paper and then when you have the perfect look, trace around your frames. You can then use the paper as a guide by taping it to the wall and hammering the nails through the paper into the wall. You simply remove the paper and you are ready to hang your photos.

Follow these simple steps and you will create a photo memory wall to be proud of.