---
The Art and Style of Displaying Framed Art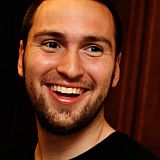 Posted By Gerald T.
---
Framed artwork can add so much to home decor. Not only does it add interest and eye appeal to a room, framed artwork can tie your room together through color, style or theme. The character of your room can be greatly influenced by the framed artwork you display. Picture frames come in a wide assortment of styles from simple to ornate. Hanging them upright and at eye level will draw attention to your photograph or artwork. When you arrange your picture frames, there are basic guidelines and current trends that can be followed, or just rely on your personal preference.

How to Hang Picture Frames on a Wall

A common mistake when hanging picture frames is to hang them too high on the wall. The correct height to hang picture frames is at the eye level of an average height person, which is approximately 60 inches up from the floor.

An exception to this rule is if the picture frame is to be hung over a chair or sofa. In this case the picture frame should be hung at a height a few inches above the chair or sofa but at a height that an average height person's head will not bump. Remember that ornate and decorative picture frames protrude a few inches from the wall, so allow for this when you hang your picture to avoid someone bumping their head.

The close placement of the picture frame to the furniture ties the look together and forms an eye pleasing cohesive grouping. You can use this technique when hanging picture frames above tables and credenzas also.

How to Hang Picture Frames Level

The term "level" may have a different meaning when it comes to hanging picture frames. A visually level hanging picture frame may not be true level according to your level tool. Sometimes it is necessary to align your frame with nearby lines, like a door frame or crown molding which may not be true level. No matter how level your picture frame is when you hang it, daily vibrations and jostling can cause your picture frame to hang crooked. There are a couple of things you can do to prevent this:

* Use two hangars instead of one. If your picture was framed with a wire across the back for hanging, use two hooks spaced apart that will hold the frame in place and help keep it from shifting. If your frame doesn't have a wire, you can still use a double hook by attaching two d-rings on either side of the frame and hang using two nails. You can also attach a wire to the d-rings and then hang with two hooks.

* Use bumper pads. Bumper pads attach to the bottom corners of the picture frame. This stabilizes the frame against the wall and also protects the wall from scratches or other damage from the frame. Rounded or flat disc shaped pads made of silicone rubber or polyurethane are the best options. They have adhesive backs that can be used on wood or metal picture frames.

Remember that when it comes to displaying framed artwork how you display it in your home comes down to your personal preference and the look you want to achieve. These tips should help you make the best choice for displaying your artwork so you achieve the look you want the first time around.
Join Our Community!
Like what you see? Get a FREE account and start posting, sharing, and discovering more!